Book DJ Ollie Kirtley For Your Function

Let us make your special event one to remember!
What some of our customers had to say!

Contact Us Today


Contact us to discuss your function, event, wedding or party. Tell us about your venue and location, the venue size, approximate number of guests, any music that you must have played, how many hours you would like the DJ to perform and what is most important for you to make it a success.
We can then give you some ideas that you may not have thought of and provide your quote without any obligation.

Thank you for your visit

DJ Ollie Kirtley
© Copyright 2020 - DjForYourFunction.com - All Rights Reserved.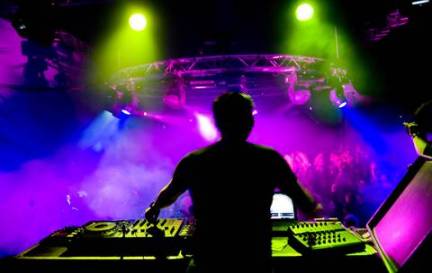 DJ Ollie Kirtley


Experience DJ Ollie Kirtley for yourself, ring or e-mail to discuss your function requirements without obligation.



Testimonials

"We'd like to thank Ollie for providing us with such an amazing party for our evening reception on our wedding day.
We were very impressed by the personal service Ollie offered, going out of his way to meet us and talk us through everything and make sure he got the music spot on. We found we did not need to make any requests on the night because he kept the dance floor packed all night long! He suppied a full lights array and we were even provided with a microphone for speeches which he rigged up for us in the garden of the venue.
We would not hesitate to recommend Ollie for any type of function you may be having. He is competitively priced, with a highly professional service and a really nice bloke!"
Edberg - Wedding

"The combination of Ollie's bubbly personality, quality equipment and great selection of upbeat tunes meant his DJ set capped off what was the perfect wedding day for us. You couldn't keep us off the dancefloor!"
Rich & Annette Ward.
Rich & Annette Ward - Wedding

"I would like to thank DJ Ollie Kirtley for his professional service and an excellent time was had by all on the evening of our company function.
Ollie Kirtley was easy to communicate with , especially with all the changes we made back and forth and this was not a problem for him and he answered all our e-mails and questions very quickly.
We will definitely book him again in the future."
Inka Hoest - Corporate Function

"Dear Ollie,
Steve and myself would like to thank you on the wonderful job you did playing at our wedding on the 2nd of October 2014.
Considering we didn't put together a play list the music you picked was perfect and all of our guests commented on how great the music was.
We can't thank you enough for the professional, personal, value for money service you provided. And would book you in a heart beat for the next party / occasion we have. "
Thank you again The Baverstocks
Baverstock - Wedding

***** FIVE STARS*****
"Does exactly what it says on the Tin"
Review from Cellar Vie Bar
"Wow! Well, what can I say? This DJ provides everything required for a successful, fun and profitable evening. Even short notice events aren't a problem.
Reasonably priced and actually good. Playing a great variety of music from the classic old school to the cheesy disco we all secretly love! And all the stuff in between!
Able to cater for any occasion, smart, easy going, keen to please and well...... Just fab!
Will be using the services again on a regular basis and would recommend to anyone. Well done keep up the good work. "

Kind regards, Genna Dumper - Manager.
Genna Dumper - Cellar Vie

"We hired Ollie for our wedding and we can honestly say that he did a top job, professional and enthusiastic.
His DJ set up certainly created an electric atmosphere at our wedding reception. He kept everyone dancing till the end with his varied playlist which had something for everyone. We highly recommend him!"
Henry and Vickie Tam
Tam - Wedding

"Hired Ollie this weekend for our wedding, he did an amazing job!!
Couldn't recommend him enough; great range of music, he kept the dance floor filled and we've had compliments from friends, parents and grandparents..
He was able to please all ages!!"
Craig and Sofia Bowdery
Craig & Sofia Bowdery - Wedding

"Ollie was highly recommended by a friend and I was not disappointed. Ollie DJ'd for my 40th birthday and he managed to get everyone on the dance floor! Ollie is very professional and approachable and made me feel like nothing was too much trouble.
I would not hesitate to recommend Ollie or use him again for future events.
Charlotte
Charlotte Bowman - Birthday Party

"I recently hired Ollie to DJ at my 40th birthday party that I hosted with 2 friends.
Ollie did an amazing job. He really took time to find out what music we liked & the dance floor was packed all night.
Ollie came early to set up & brought loads of lights with him which made the room look fantastic. We've had so many
of our friends get in touch to say how great the disco was so I would highly recommend Ollie to anyone looking for a DJ."
Kind regards
Jo
Joanne Sorg - Private Birthday party

"Hi Ollie - Our testimonial

Ollie was really good at making sure we were consulted on what music we wanted, and was open to every suggestion we made with nothing being too much trouble. He has a fantastic range of music and if he doesn't have a particular song or artist, he will make sure and track it down for you.
On the day Ollie turned up early to set up and offered to start early, which we really appreciated. He played a really awesome range of tunes to suit all tastes, everyone was up boogieing for hours. Everything was professionally done and the equipment and sound was great. For our last few songs Ollie didn't have them on his system, but allowed us to use link our phone to play the song through the speakers. I can imagine some DJs would not be happy about doing this, but Ollie was more than happy to do anything to make our day as special as possible.

Overall Ollie was the consummate professional, but more than that he was accommodating and friendly throughout the day and before, and we would recommend him to anyone looking for an outstanding DJ."
Steven and Tammy

Steven & Tammy Gibson - Wedding
"We were recommended to use DJ Ollie from friends of ours who had been at a function he performed at and luckily for us they had kept his number.
We were so pleased we booked him because he made our evening by playing varied music that appealed to all the ages there, so everyone
felt included in the evening.
Book him early in case someone else does first!
Thank you again Ollie for a great evening and we have recommended you to our friends."
John & Linda Jones - Private Party